The former American film producer and now a convicted sex offender appeared for his extradition hearing on Monday in New York. It was revealed by his lawyers that Harvey has been indicted on multiple sexual assault charges in California.
Weinstein, who is currently held at the Wende Correctional Facility in Alden, New York, appeared before Erie County Court Judge Kenneth Case.
Norman Effman, the defense attorney representing Weinstein, has asked that his client be brought for the indictment virtually in New York, rather than extraditing him. To make his appeal stronger, the attorney also mentioned that Weinstein has both an eye and dental surgery scheduled, and added that he is almost blind as of now. Weinstein, as stated by Effman, is not only diabetic but also suffers from heart and back problems.
Before getting on with the hearing, as if he is a part of a casual everyday meeting, Weinstein joined in on the conversation of the air fryer with attorney Norman Effman and a court clerk.
Weinstein, who was sentenced to 23 years in prison in March 2020 by Justice James Burke of Manhattan for assaulting Mimi Haleyi, a former production assistant, and raping actress Jessica Mann. He may be facing lifetime imprisonment if extradited to California, where he is charged with 11 different felonies, including rape and sexual abuse for incidents that took place between 2004 and 2013.
A missing signature on some paperwork prompted a delay in Weinstein's extradition to L.A as Effman requested to file a writ of habeas corpus. Effman also made clear this isn't a case of a fugitive but someone who's facing 23 years in jail, trying to eliminate the rush around his hearing.
The next hearing on his extradition is scheduled for April 30th.
New York Rape Crime: Weinstein Appeals Fair Trial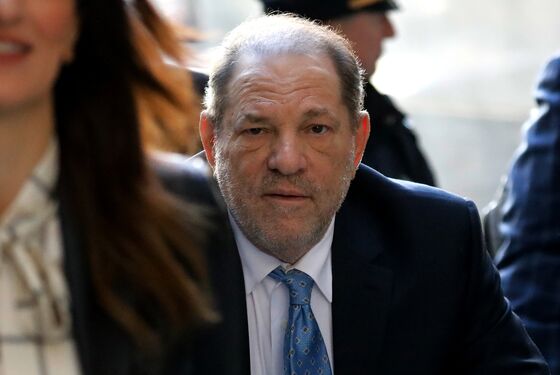 The former Hollywood mogul who was charged with first-degree criminal sexual act and rape after a long trial had faced 23 years of arrest after six women offered testimonies accusing Weinstein.
On Monday, Weinstein's attorney argued that a particular juror failed to be true to his duty, as he was not honest about her novel during selection. Elaborating the argument, Effman said through the appeal that the juror was unable to interpret the subject matter of the book that she authored.
Further adding that the concerned jury was misguided by the testimonies of three witnesses whose accounts did not add to the basis of the charges. The appeal blamed the prosecution of influencing the jury with illegitimate tales of misconduct which merely brought in hatred on Weinstein instead of rigid evidence.
The appeal did not stop at that. It went on to question the third-degree charge of rape made against Weinstein, stating the charge was lodged after the expiry date of the statute of limitations.
The Conviction of Harvey Weinstein
This once great Hollywood personality took a huge fall when he was convicted last year in 2020 and sentenced to a long prison time. When he was convicted, prosecutors were seen demanding the highest possible sentence of life imprisonment for his' lifetime of abuse' and 'lack of remorse for what he did.
While Weinstein was arrested only last year, multiple sexual allegations against him were registered for a long time prior to 2020. In 2017, actresses like Rose McGowan and Ashley Judd came forward with their accounts of sexual assault against Weinstein. More allegations came to light, many of which dated back to the 1970s. In the same year, he was also expelled from The Academy of Motion Picture Arts and Sciences.
In 2018, Weinstein was dismissed from his company after many accusations of misconduct. There were year-long accusations that came forward both in 2018 and 2019 against Harvey Weinstein, from models, award-winning actresses, aspiring actresses, and even his assistant.
At the beginning of 2020, Weinstein was summoned for the trial process and at the same time, L.A prosecutors had made charges against him for sexually assaulted and raping two women. After his conviction in March, many different women continued to make allegations against him, and thus the fight to put the predator behind bars for an even longer period continued.