The 39-year-old singer has received her COVID-19 vaccine along with her boyfriend Sam Asghari, a 27-yeard old fitness professional. On Thursday, 8 April 2021 she took to her social media for her fans to know and celebrate it together. Britney Spears enthusiastically recorded a video with beau Asghari as she wrote 'Got the COVID vaccine …. Great success …. High-five!!!!!!'.
As in the video asked by Asghari to Britney, "So what did you think of the vaccine?". To which the Grammy winner pop star replied, "Ok so the people on the internet said it was really, really a bad experience but it was nothing like that. I felt nothing. I'm working fine as of now and hoping to do so. And after that point, the couple's silly high-five to each other was way too cute.
The popstar's love life and plans on taking it a step ahead
The longtime couple was seen sharing snippets of their Easter, 4 April 2021 celebrations by taking it to their Instagram where Britney's boyfriend Sam Asghari shared a sweet video of them. In the video, we could see Sam filming Britney from her feet and asking 'Who is this girl?' and later progressing to show her face as she was walking on a treadmill. To which the star replied in a notorious tone, 'It's me bitch' and later went on to send their greetings of Easter to their fans.
Asghari makes it quite clear every time with his actions and words. In a recent interview with Forbes magazine, Britney's beau Sam was asked about his plans for the future and said he wishes to "take my relationship to the next step." He also added, "I don't mind becoming a father. I want to be a young father."
Britney Spears is one of the many stars who have shared their vaccination experiences
After a year of facing the wrath of the COVID 19 pandemic, the year felt more promising with the vaccine rolling out in the US in the full swing. Just as the superstar decided to share the moment after getting vaccinated several other celebrities who have been getting vaccinated for COVID-19 have taken it upon themselves to further raise awareness about the need. Celebrities such as particularly Ryan Reynolds, Spears' fellow pop star Mariah Carey, Amy Schumer, and icon Dolly Parton took to their social media to share their vaccination experience.
Not only in the US but British superstars like Ian McKellen, Judi Dench were very few of the first ones to receive the vaccine last year. With celebrities trying to raise awareness of the importance of the vaccine I'm sure more and more common people will be encouraged to get one themselves.
Britney has continued to be a newsmaker
It's just last week that Spears was in the news for spending a fortune in the ongoing conservatorship amid the documentary Framing Britney. The pop star for more than 12 years has been under the conservatorship of her father, Jamie Spears and it was in 2019, that she announced she wouldn't perform until her father was removed as her conservator.
Additionally, no Britney is at the centre of an ongoing legal battle and is expected to pay more than $2 million as compensation of legal fees to her father for a series of new court filings by the Yahoo Entertainment show.
The #FreeBritney Movement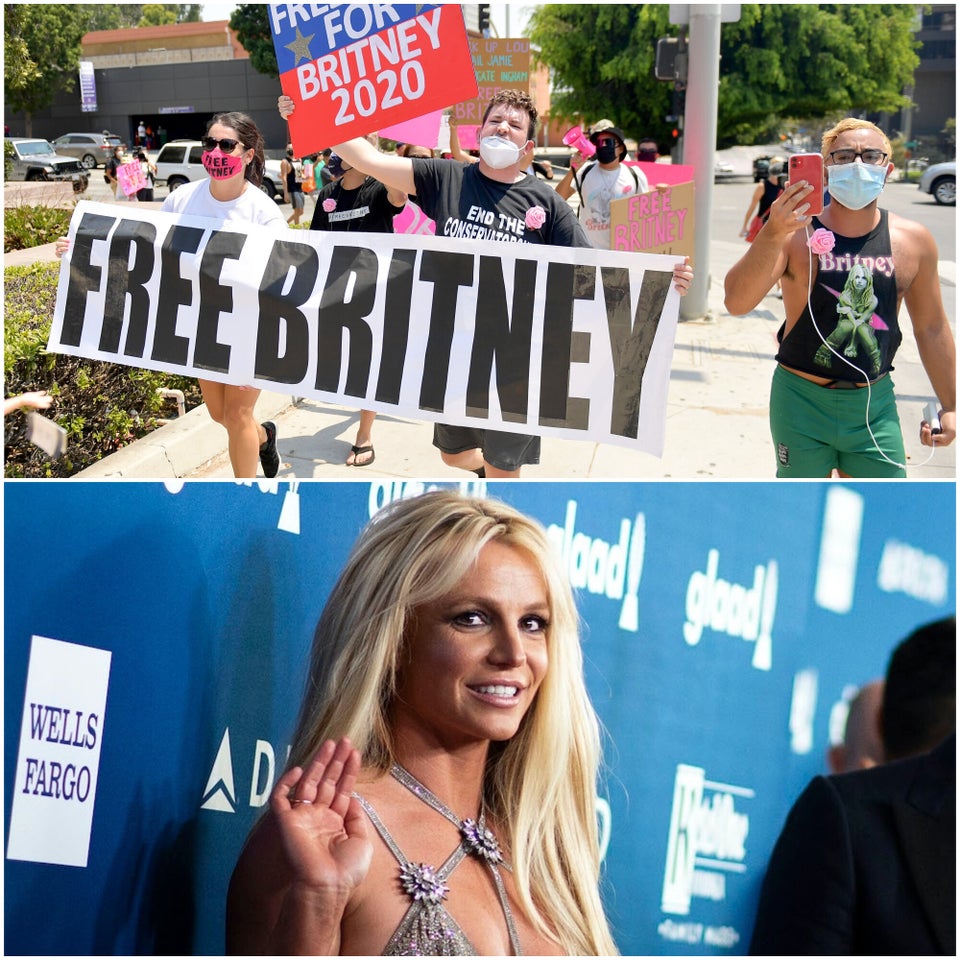 It all began as a movement when Britney Spear's fans started putting pressure on the authorities to end the conservatorship. And everything around Spears's conservatorship has been wrapped around in non-disclosure agreements. Her fans couldn't stop wondering how a renowned and powerful celebrated personality was not capable to take her decisions.
In 2019, when a fan pulled out a voicemail that went viral on a podcast from a person who claimed to be a paralegal on Britney's father (who was supposedly her support system) Jamie Spears' legal team, alleging she was being held in the facility against her will.